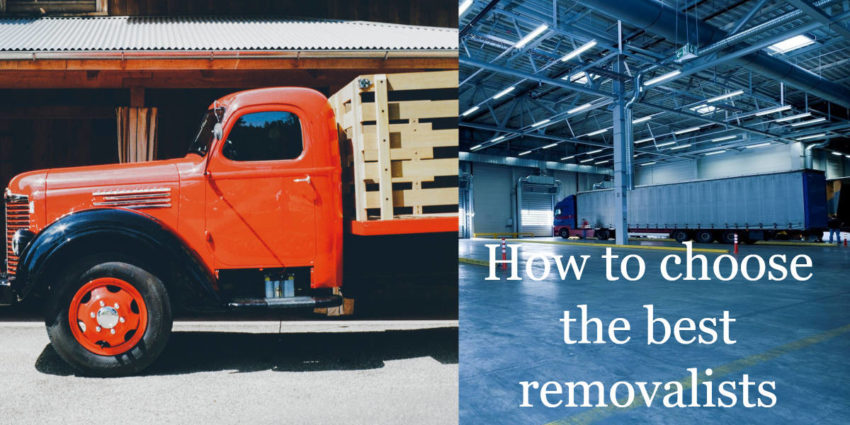 Moving is always a stressful affair. It is not only about the unfamiliarity you have with the new place to be at, but also the pain and work involved in moving your valuables from one place to another.
The formal trouble you need to handle yourself, but for the need for moving your valuables, there are a lot of removal service providers out there. However, you need to be sure about choosing the best provider in order to enjoy a hassle-free moving experience, but how?
Let's see a few points you need to keep in mind while approaching local removalists to hire their service.
Do they ask questions?
A removalist who asks you several questions about your removal needs is not actually troubling you, but it may be one of the best providers you can choose. If there is someone who is giving you a blind quote and raises no questions, better to consider it as your last option.
Removal of your valuables from one place to another is a serious and labour-intensive task, which requires excellent planning. So, professional removalists may want you to answer several questions related to the nature and volume of your belongings as well as your preferences
Cost is not fixed
A professional removal service firm will be sending experts to your venue well ahead of time and take an estimation of your removal needs to give a customised quote. This will help you have a better understanding of the ballpark figure and get an item-wise quote to identify the cost effectiveness.
There are a few other removalists offering a fixed rate, sometimes you may find it cheaper, but at the end it this land you in trouble with many additional costs popping up during the time of removal.
Packing assistance
The major headache related to any removal project is the need to pack your valuables by avoiding any damage. This has to be done by experts or under expert supervision. The professional service providers will take up this task too by ensuring that a professional packing team as well as essential packing gears, are sent to your home well ahead in time to plan and execute this task well.
Similar to packing, proper loading of the goods to trucks by avoiding any damage during transportation and unloading is also vital in moving. The expert moving professionals at reliable removalist services can take up this job also well by ensuring optimum quality services.
Look for feedback and reviews
Choosing a good service provider becomes easier if you can refer to the feedback and rating of the previous customers. There are a lot of online review and rating websites, which consist of comments and feedback about various service providers posted by verified reviewers. You can get first-hand reviews here to understand the pros and cons of various service providers.
Once on getting all the information, write down the benefits and drawbacks of each service and do a side-by-side comparison of all to identify which one may work the best for you.